Be completely involved in the daily running of the ranch or simply kick back and relax. The choice is yours. We really do give you free rein to decide how to spend your days with us.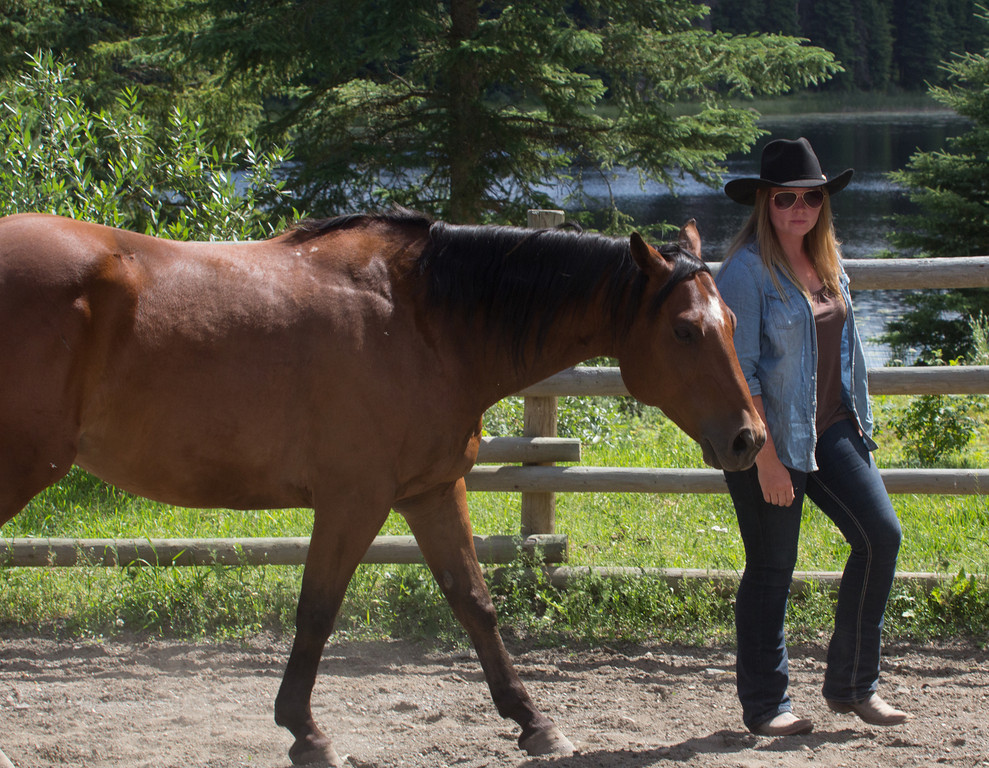 Interested in horse whispering? We bring on our own horses here at Free Rein and also encourage our guests to invest their time in our horses. We are more than happy to share our natural horsemanship approach with you and give you the opportunity to put your new training talents into practice. Horsemanship clinics and riding lessons are included in your stay.
Your allocated horse will be your buddy for the duration of your stay and you will have as much opportunity to work with your horse as much as you wish, including catching, grooming, saddling, feeding, etc.
For those of us that have been blessed with equine relationships in our lives, we already fully identify with Winston Churchill's comment 'there is something about the outside of a horse that is good for the inside of man'. There's no doubt that the bond between horse and human is completely unique. Here at Free Rein we hope to engage you not only with the nuance of riding, but to teach patience, diplomacy and leadership with your new equine partner.
We will show you how horses tend to mirror and reflect the human emotional experience, how they can facilitate healing and trust and how you can learn to achieve balance and mutual collaboration by using a soft and light horse handling style.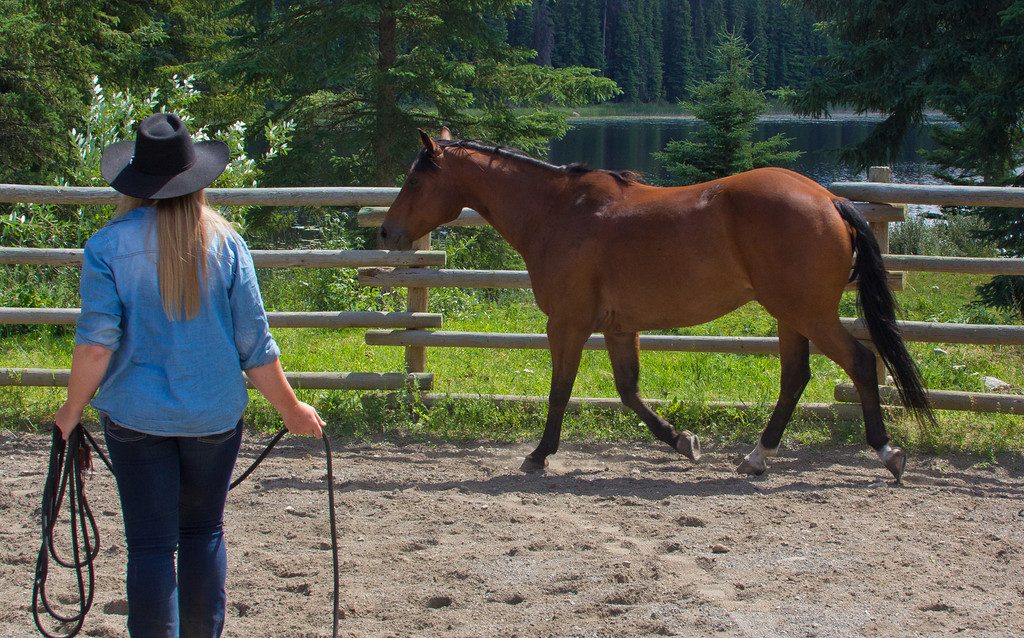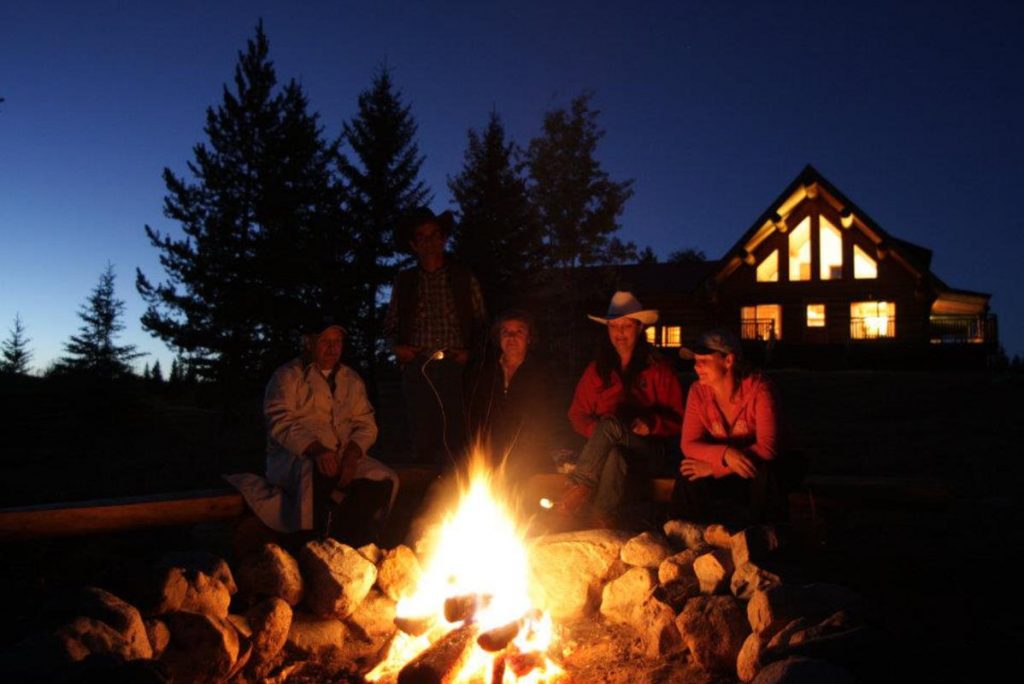 BBQ evening and campfire frolics
Settle around the campfire for this twilight feast. Exchange tales from the range and toast marshmallows on an open fire whilst the sun retires in the Western sky. Sunset reflections at dusk ripple across the water creating a genuinely magical ambience for this evening of entertainment.
Mountain Biking and Hiking
Simply explore the surrounding trails on foot or use our mountain bikes to experience a more exhilarating taste of freedom.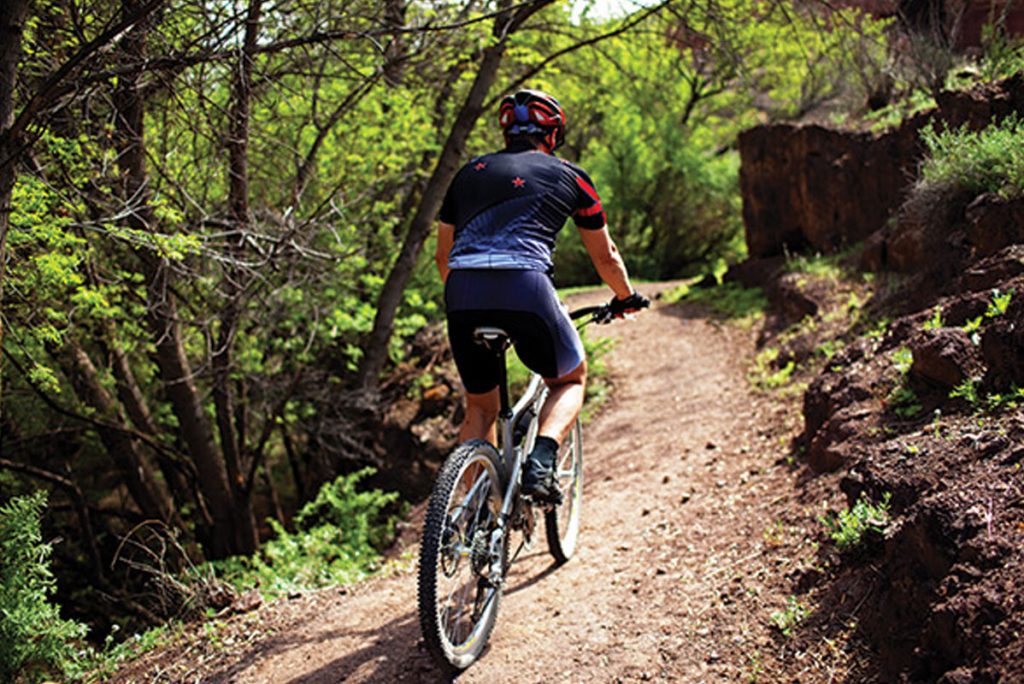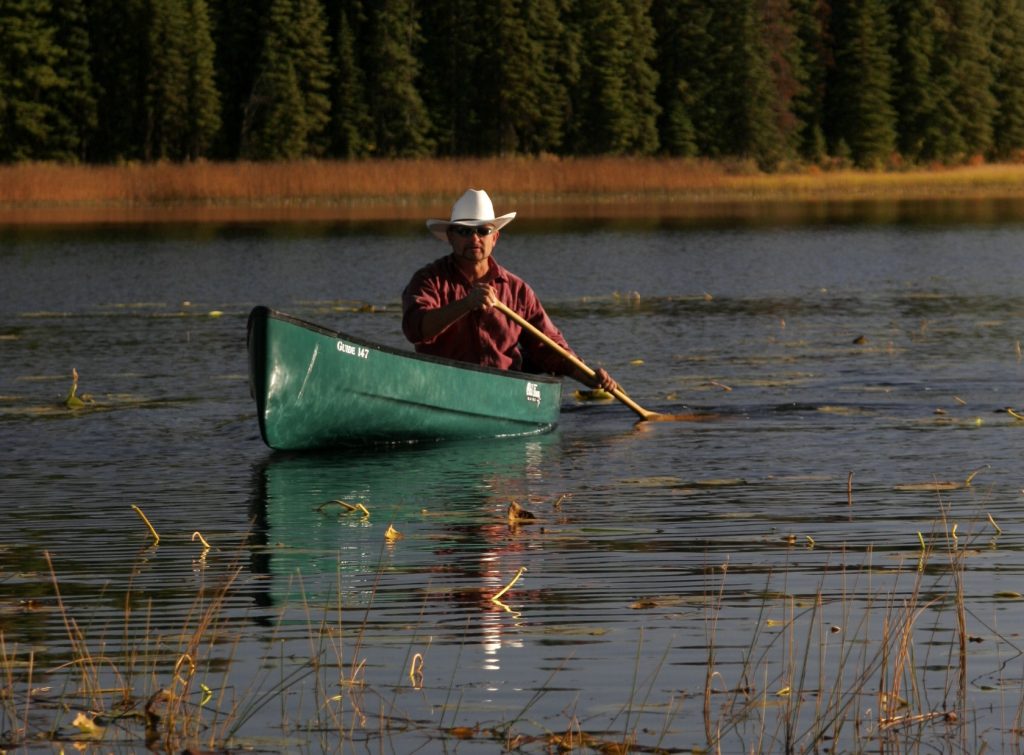 You are welcome to take an energetic spin around our lake in a kayak or simply paddle leisurely along in a canoe exploring the banks and identifying visitor footprints.
Relax and de-stress, the perfect way to unwind following a day of adventure.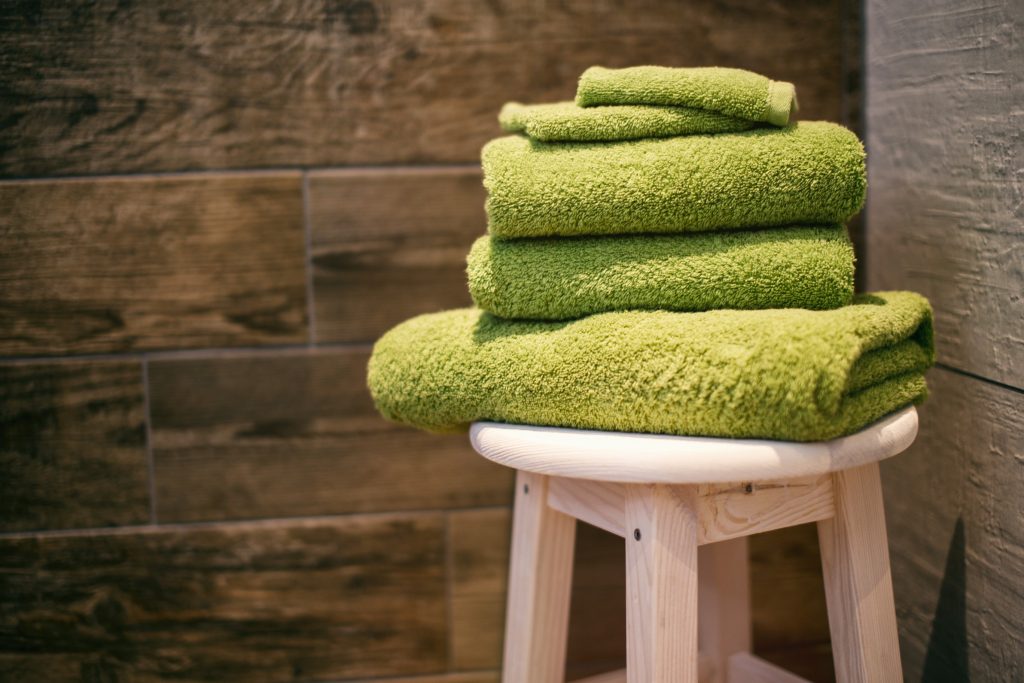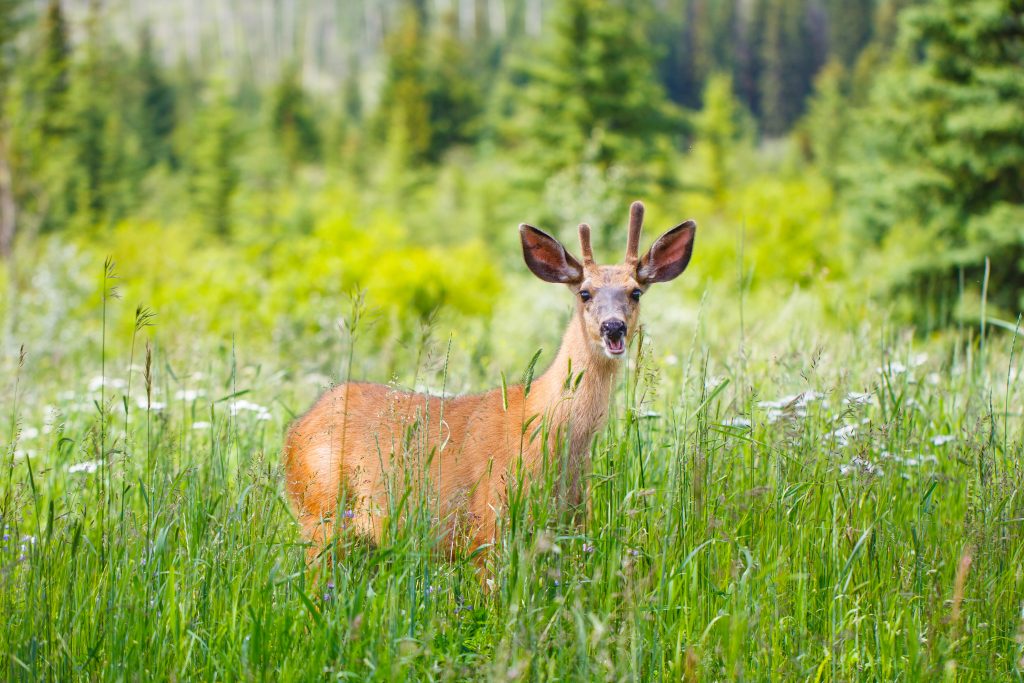 Our property provides a prime location for spotting a variety of wildlife. We enjoy sharing our lake with an array of bird life and animals such as moose, coyotes, deer, wolves and beavers are just some of the visitors you may witness here at Free Rein Guest Ranch.
Our lake provides what is probably the absolute best way in the world to cool down and refresh after a day in the saddle! Swimming is a popular past time with our guests during the summer months so come prepared to run, jump and take the plunge!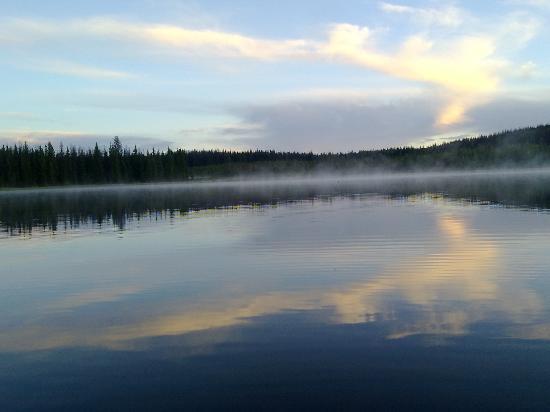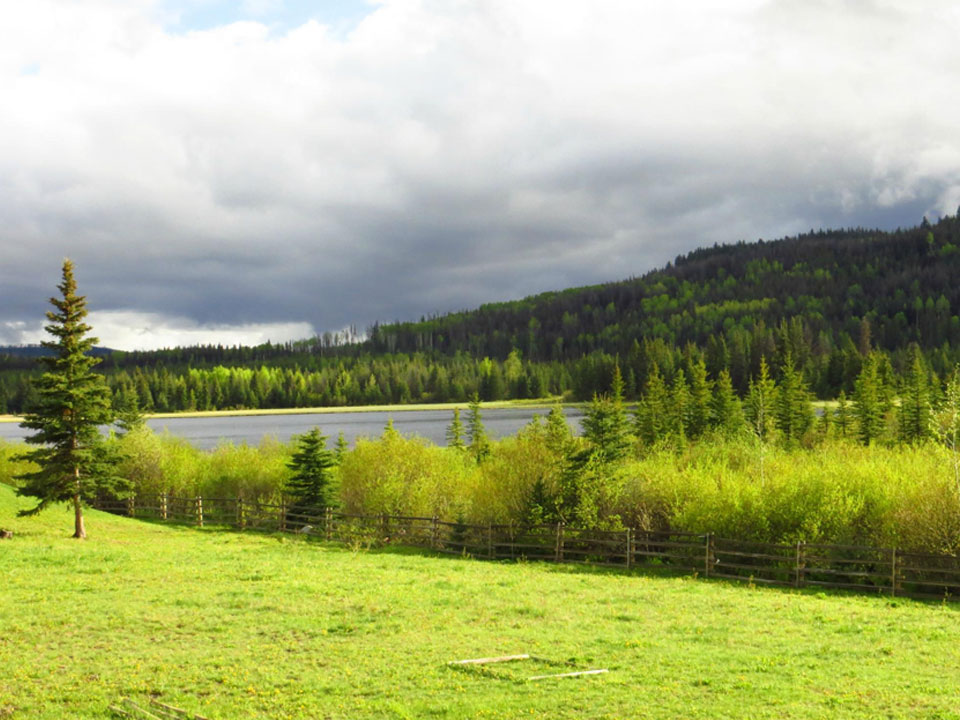 Off ranch trips and activities
From May through to October a variety of alternative activities are also available to you within vicinity of the ranch although additional charges will apply.Wells Gray National Park, White water rafting, Shopping, Rodeo, Golf and Fishing Trips.We are more than happy to send you further information regarding these pursuits if you would like to learn more.